Strawberry and Cinnamon Torte
So seeing as it was Father's Day yesterday I did a spot of baking for the occasion.  This was the first time I had tried this one and I must admit it was rather scrummy!!
Strawberry and Cinnamon Torte
Ingredients

Firstly you need a 8"-9" cake tin with a pop out bottom, I would make sure it's relatively deep as well, maybe at least 2".
175g Golden Caster sugar
175g self-raising flour
175g butter (softened)
175g ground almonds
1 teaspoon of ground cinnamon (although I added a bit more than this as I love,love,love the stuff!!)
1 egg and 1 extra egg yolk
450g strawberries, hulled and sliced
icing sugar to dust

To Make and Bake….

To start grease and line the base of your tin and preheat oven to 180 degrees for non-fan assisted and 160 for fan assisted
Mix the dry ingredients in a large bowl, and then mix in the butter and eggs (you can do all this with a food processor but I rather like making my arms do the work)
When all the ingredients are mixed in evenly put half of it in the bottom of your cake tin.  The mixture may be quite thick so you may have to spread it out evenly and smooth
layer the strawberries evenly on top
fill the tin with the rest of the mixture, spreading it smooth
bake in the oven for 1 hour, it should be a deep, golden brown when it comes out.  If after 40mins it is starting to look a bit too dark loosely cover with foil.
let cool slightly then remove from tin, using a sift, sprinkle with icing sugar
I served with whipped double cream mixed with equal parts of greek yogurt
xxxxxxxxxxxxxxxxxxxxxxxxxxxxxxxxxxxxxxxxxxxxxxxxxxxxxxxxxxxxxxxxxxxxxxxxxxxxxxxxxxxxxx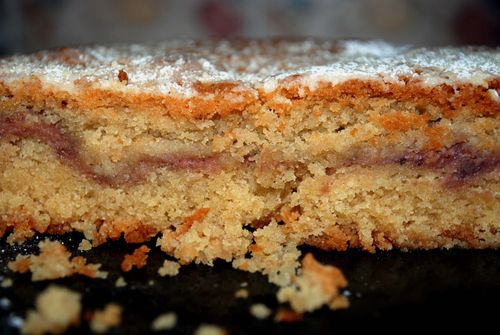 Sorry the photo's are taken when its already half eaten, but the cake fairies got to it rather quickly! They must have been hungry!
Explore posts in the same categories:
Recipes