Stella McCartney & Disney
photographs by Ryan McGinley
Now I'm not a massive Stella McCartney fan, I can appreciate it, but its just not my cup of chaa…..However I am a HUGE Disney fan so I adore these Ryan McGinley photographs for her Fall 09 collection! Also whilst searching for these images I came across the blog squareoldsoul.blogspot.com where she has commented on these adverts and then done her own little designer/disney collaboration! I love it especially as The Aristocats is one of my favourite Disney movies!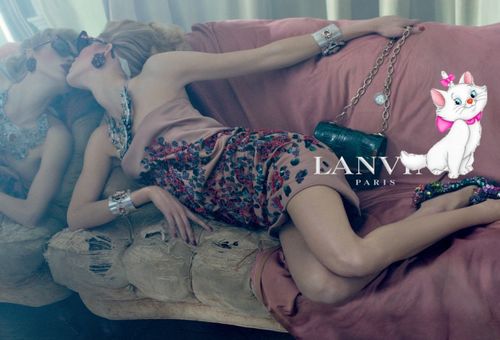 Miss English Rose
xxxx
Explore posts in the same categories:
Fashion World
,
Inspiration
,
Photography
Tags: adverts, disney, fall 09, fashion, stella mccartney, vogue bambi
You can
comment below
, or
link to this permanent URL
from your own site.